Sugar Beach Maui Condominiums Guide | SOUTH MAUI
What an Opportunity for those who Love Beachfront Properties. Sugar Beach is one of the longest continuous beaches in Hawaii. Depending on where you start to measure, Sugar Beach on Maui is over 2.5 miles long! Stretching from Haycraft Park in Maalaea to North Kihei this beach is still an "un-discovered" gem.  Rarely will you find this beach crowded. This sandy beach is great for morning/evening walks and jogs. When the conditions are right you will see windsurfers and kite surfers. Two outrigger canoe clubs have their clubs here. On certain Sundays you can find some dedicated fitness people working out which is certainly motivating (hope to join them soon!). Don't forget about whale watching here in season-wow!
I have sold quite a few condos on Sugar Beach throughout the years. It is one of my favorite spots. Part of Sugar Beach is near a natural preserve called Kealia Pond, so building has been prohibited. Which means there are not many properties located on Sugar Beach which adds to its appeal. Tradewinds typically pick up during the afternoons here.
The Oceanfront condominiums located on Sugar Beach are (starting from North end) :
Kealia Resort
Sugar Beach Resort
Kihei Sands
Nani Kai Hale
Kihei Kai
Maalaea Surf
Kihei Beach
Graph Data on Sugar Beach Condos are live feeds so are updated frequently.
Kealia Resort:
Leasehold Property built in 1975
51 Units on 6 Floors
Studios to 2 Bedroom units
Pool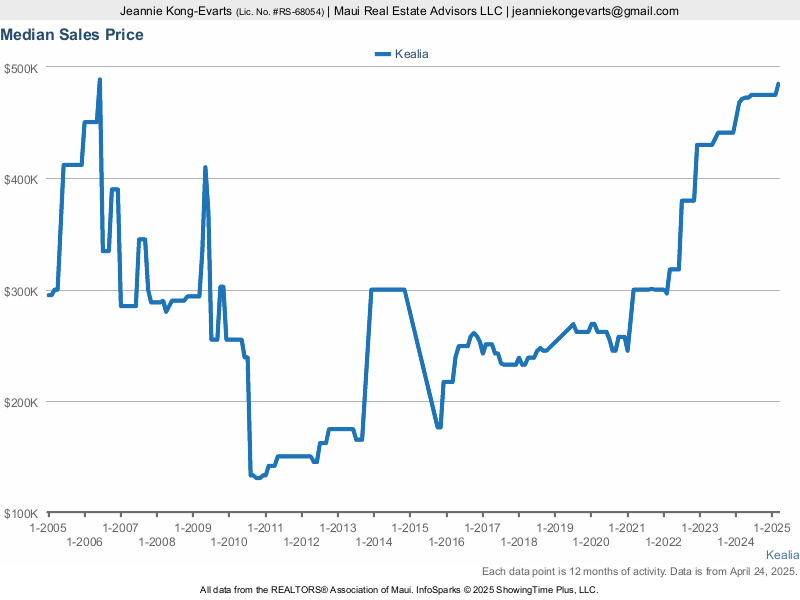 Sugar Beach Resort
Fee Simple Property built in 1977
218 Units
5 Total Buildings
Up to 6 floors
1-2 Bedroom units
Central AC
Pool
I listed Sugar Beach 410 for sale at $630,000! This unit is sold turnkey with fabulous ocean views. MLS# 376698 Check it out here and take the 3D immersive tour at  www.SugarBeach410.com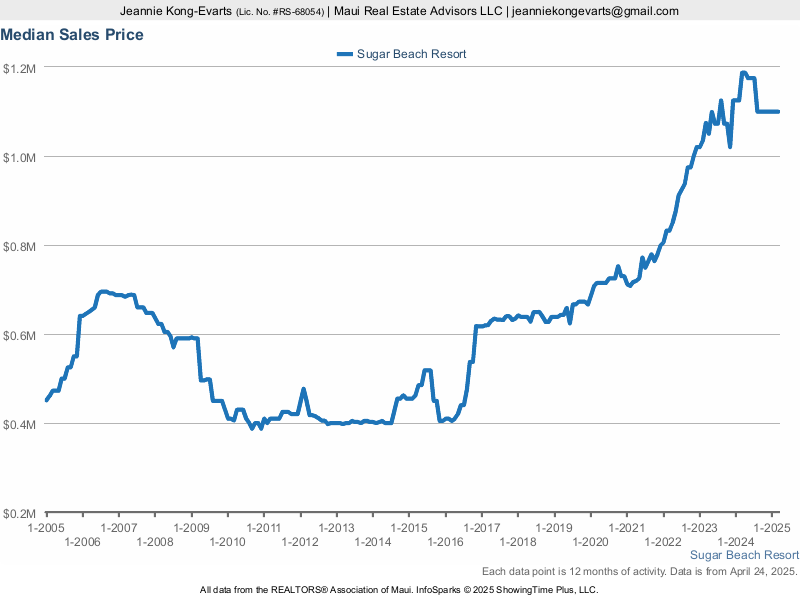 Kihei Sands
30 Units built in 1972
fee Simple
2 buildings
up to 2 floors
1-2 Bedroom units
Pool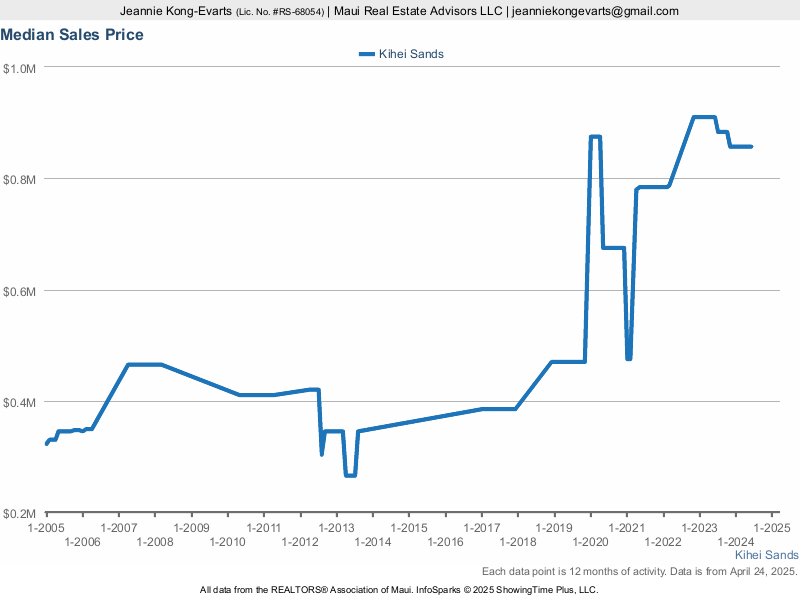 Nani Kai Hale
46 Units built in 1973
1 Building
6 Floors
Mostly units are fee simple.
One to two bedroom units
Pool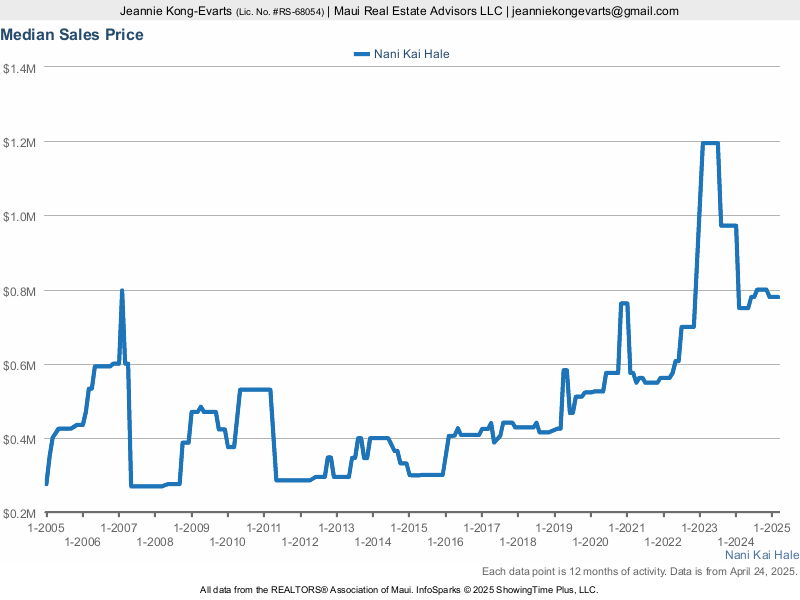 Kihei Kai
24 Units built in 1970
2 Buildings
2 floors
Most units are fee simple (possibly all by date of this blog)
One bedroom units only
Pool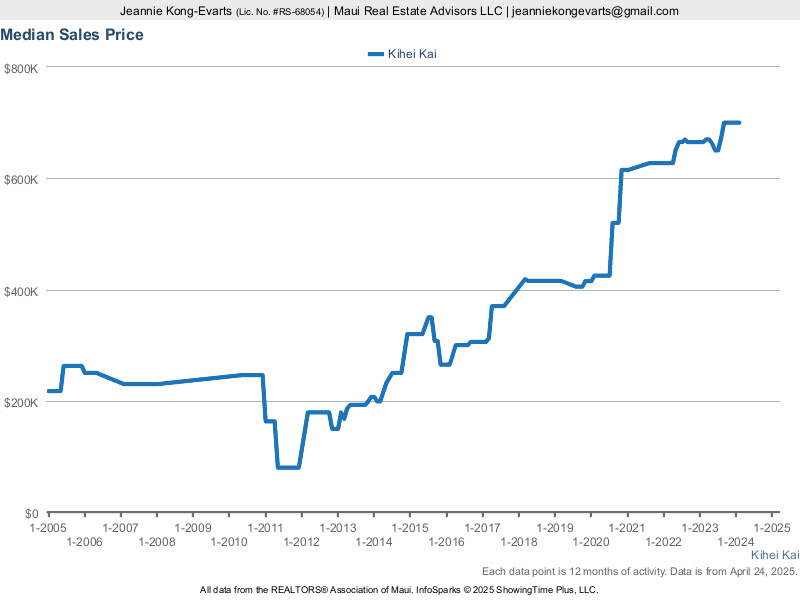 Maalaea Surf
59 Units built in 1973
11 Buildings
2 floors
1-2 bedroom units
located on one of the larger parcels of land on Sugar Beach (5.17 Acres)
Pool
Tennis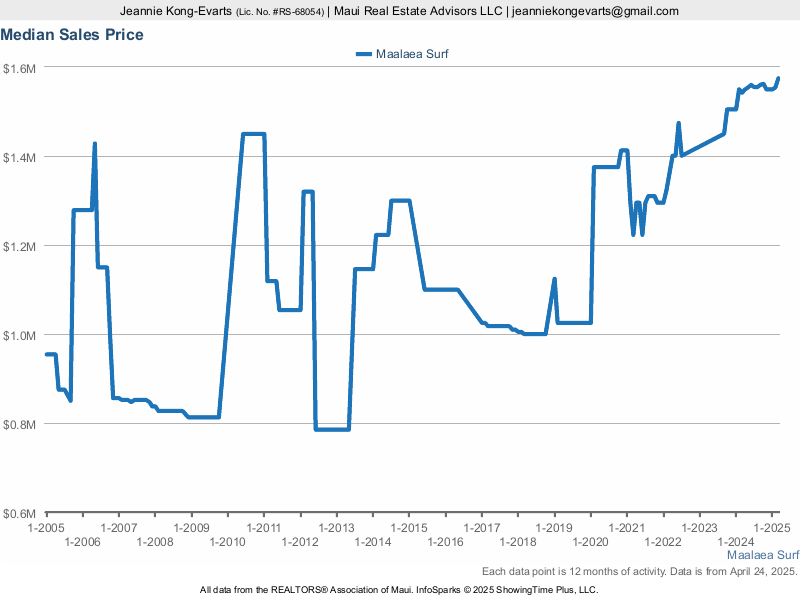 Kihei Beach
54 Units built in 1973
6 Floors
One Building
One to Two Bedroom units
Pool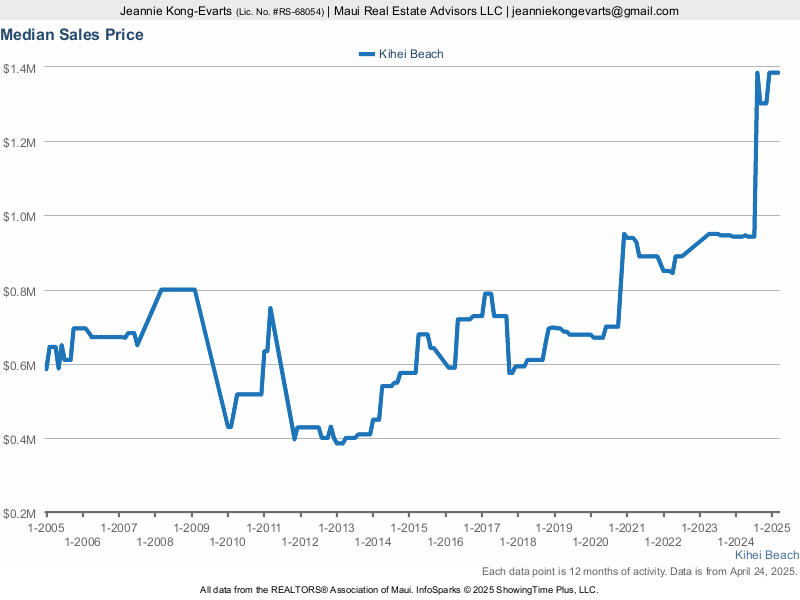 Please note: All data is from Public data and is considered reliable but not guaranteed!  Please contact your realtor to verify all info.