Oceanfront Condos for Sale | Kihei | Maui
If you have been looking to by a property on Maui recently, then your agent has already told you these top 3 things:
Historically low inventory
Be prepared with proof of cash funds, or qualified pre-approval letter from a reputable lender (that can lend on property of interest- call me or call your agent if you are being represented on why?)
Act FAST!
Inventory is low, but inventory of oceanfront condos on Maui are even lower!!!
As of February 21, 2022 at 3:05 pm (HST), there are ONLY 18 condos for sale! See Here (link is only good for certain period)
Current (2/21/22) list price range from $499,000 to $2,550,000. Of those 18, only Waipuilani condo is not currently vacation rentable. Fee simple only.
Vacation rentable condos are in high demand (especially more so with the hotel zoning). They offer the most flexibility to an owner. In basic terms, you will have a rental manager that handles your bookings and you can tell them when you want them to reserve your use. Of course, rental companies may have different policies so check with them. Also most condo complexes allow you to choose your rental company.
I will be writing at a later date about what it takes to own a vacation rental condo and what it entails.
I currently have 2 oceanfront condominium for sale on Kihei, Maui. One is also beachfront and is one of the lowest list price fee simple condos available for sale.
KIHEI KAI #11:
What do I love at Kihei Kai unit 11?
on Sugar Beach- one of the longest sandy beaches in the State of Hawaii
vacation rentable- hotel zoned
great ocean views from bedroom and lanai
owners have truly loved and maintained this unit
front desk rental management available
on site resident manager
boutique complex
truly one of kind condo complex. So charming…
open white kitchen
sold fully furnished- just bring a suitcase!
literally just steps to the sand
oceanside bbq area
lawn area
pool
CALL JEANNIE KONG-EVARTS (RS) FOR MORE INFO 808-276-1832
3D Tour of Kihei Kai #11 Go to www.KiheiKai11.com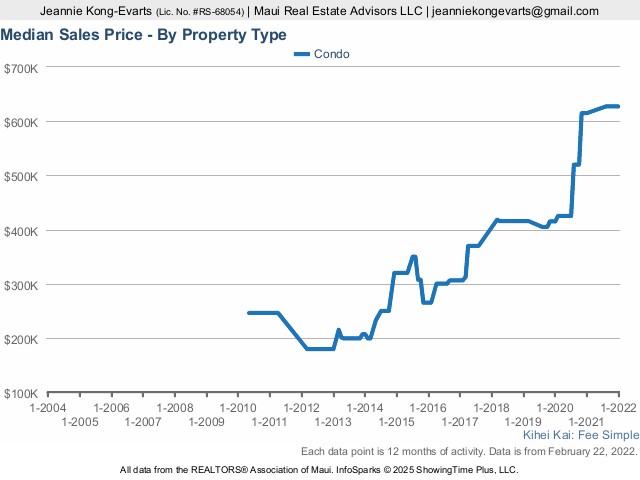 KIHEI SURFSIDE #212
What do I love about Kihei Surfside #212?
Oceanfront
Great Ocean views from Living/Dining/Kitchen/Lanai area
Just a very short stroll to one of the BEST BEACHES on Maui- Keawakapu Beach
next door great outdoor beachfront restaurant called Five Palms
nearby great snorkeling
beautiful grassy lawn area
pool on ocean side
vacation rentable
near Wailea resort
remodeled unit!
sold fully furnished- just bring your suitcase!
has an extra half bath
second floor therefore easy walk up if one doesn't want to use elevators
oceanside BBQ area
CALL JEANNIE KONG-EVARTS (RS) FOR MORE INFO 808-276-1832
Video of Kihei Surfside #212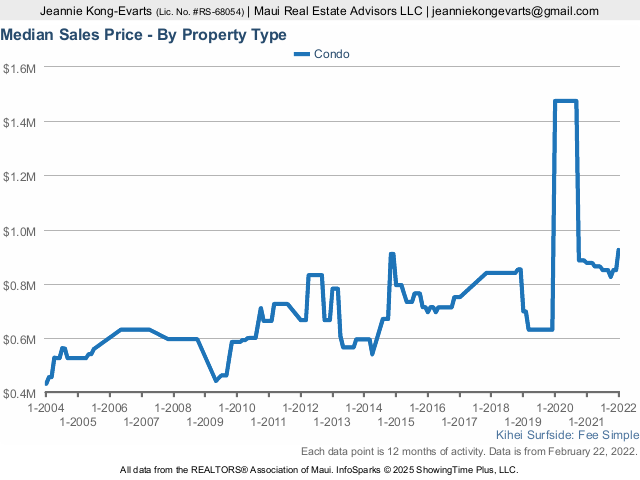 Information is deemed reliable but not guaranteed.